What happens after I order?
After you have made payment through Paypal, with either your Paypal account or credit/debit card, you will be redirected back to our site where you can give us the information we need to start working on your order. Depending on whether you ordered solo or party mmr services, the info we need may be different. For party boost we do not need access to your account, just your steam id in order to add you into the party.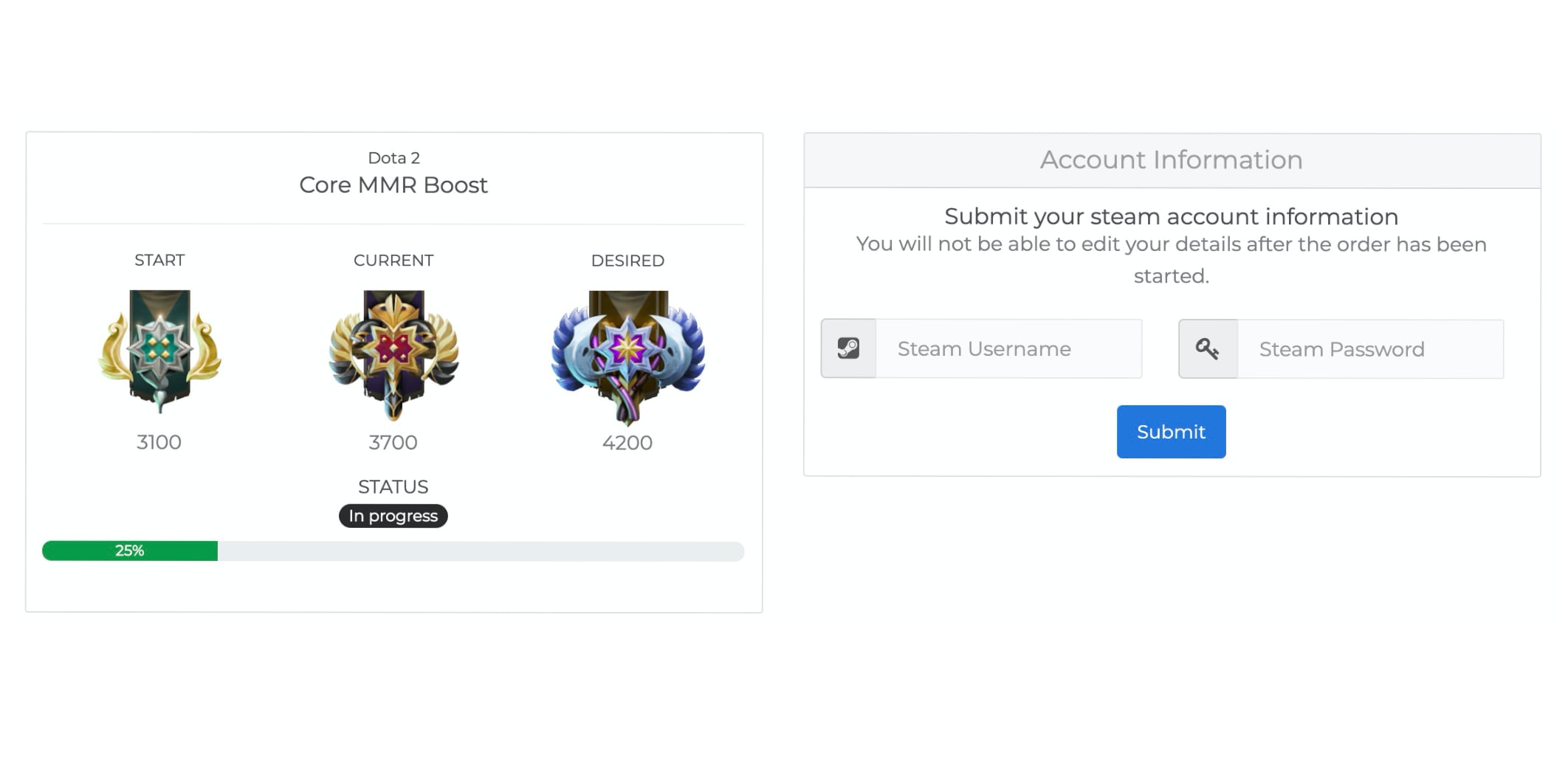 Once you have submitted this info, your order will go in the queue and we will start working on it as soon as possible. For solo orders we usually start within an hour, and for party it depends on your availability and arranging a time to play with your hired party partner.
You can also chat with your booster, adjust your order preferences, select heroes you want your booster to play, leave notes, and track your order progress all from within this page. Its super convenient!